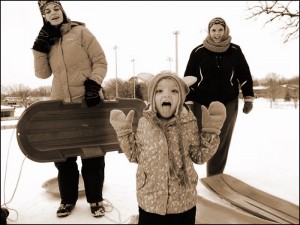 "The Winter of Our Discontent" is both a novel by one of my favorite authors, John Steinbeck, and the first line of the play Richard III, by Shakespeare:
"Now is the winter of our discontent
Made glorious summer by this sun of York…"
And with the "Dis" crossed out in Discontent, it also describes this mighty winter which has, at long last, come to an end.  While it has been the most brutal, cold, snowy winter that any living human can remember, it's also been filled with great activities and memories… some planned, some, not so much.
Let's start last autumn.  And I'll let the photos do most of the talking.
Visit from Grandma and Grandpa Crookston:
I am literally kicking myself for not having taken one single photo during my parent's visit.  What was I thinking? The last time we had seen them was in St. Martin, so it was fun to visit and catch up.  We went to Frozen, ate pizza, watched a BYU football game, and mostly just visited.  Sorry, mom and dad, that I didn't take any photos.  Hopefully we all have some photographs in our head.
Apple Jack's Orchard:
Apple Jack Orchard has been a family autumn tradition for many years, and it was fun to be all together again and back in Minnesota so we could keep this tradition alive.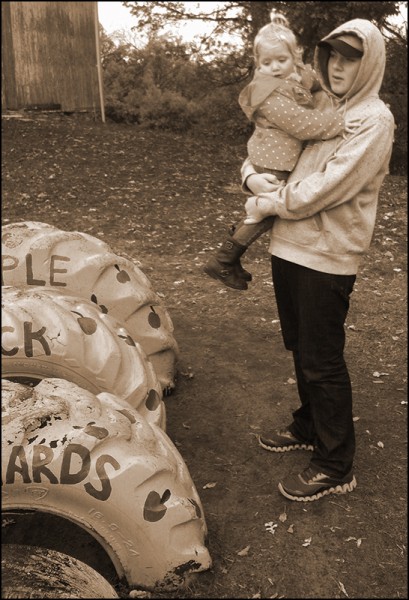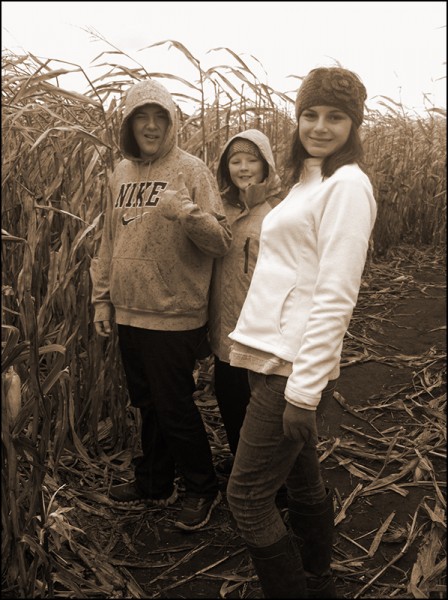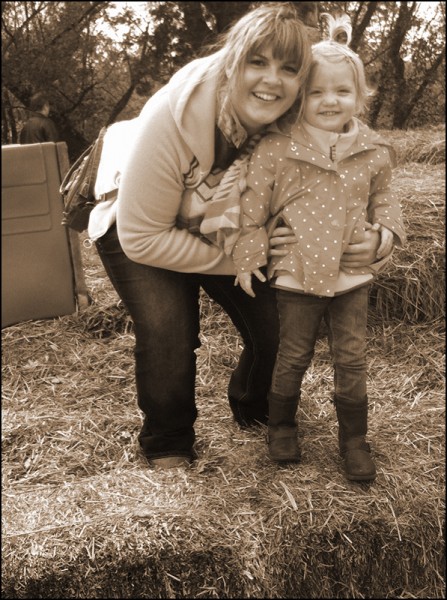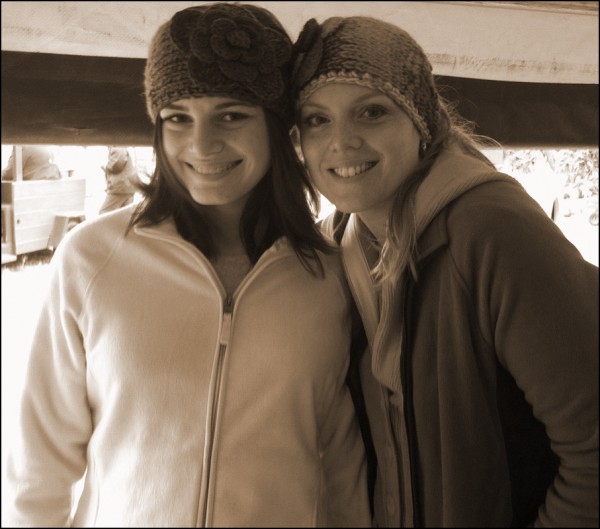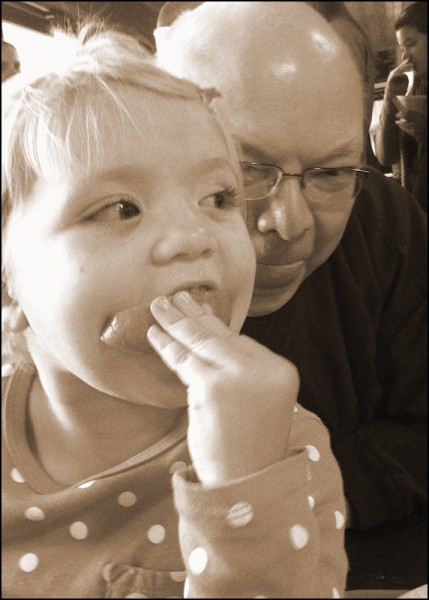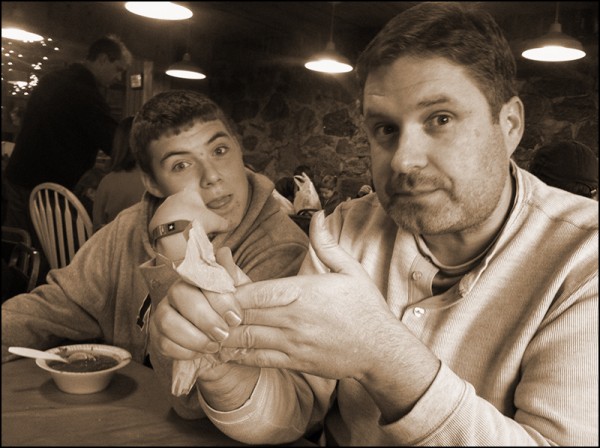 The Never-Ending Tree House:
We started building this before we left for the island, but never finished it.  We packed up and left thinking we would never come back to this house, but now that we're back, we figured we might as well try and finish this thing. Progress has been slow.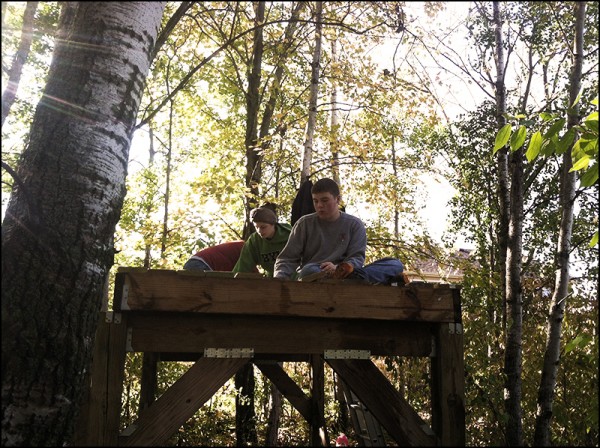 This platform was built years before moving to St. Martin, but time and money constraints prevented it from moving forward.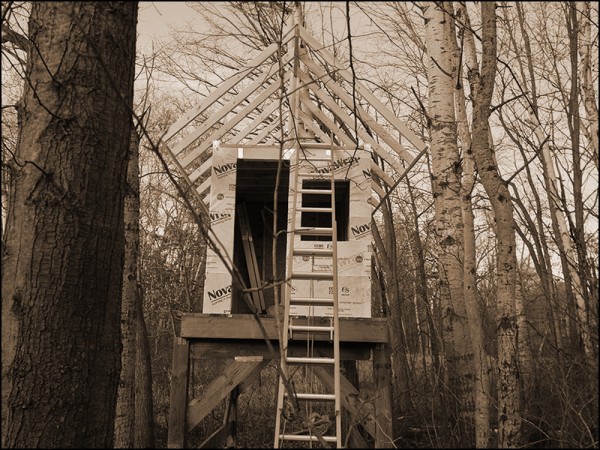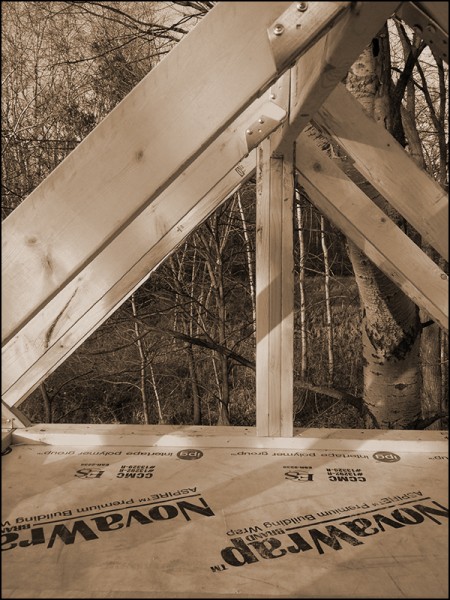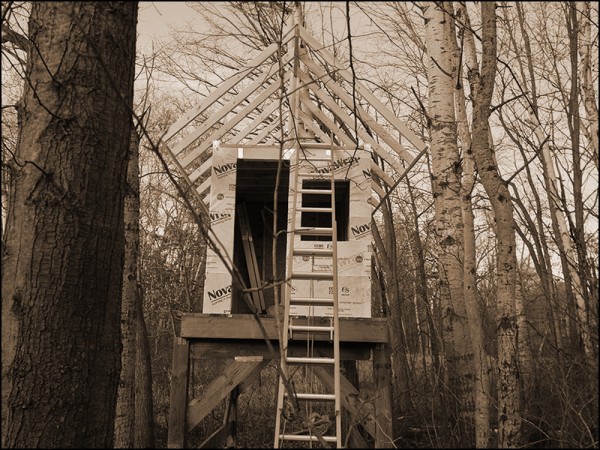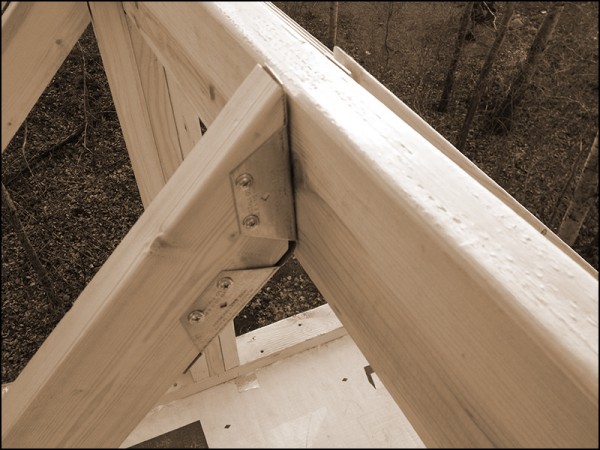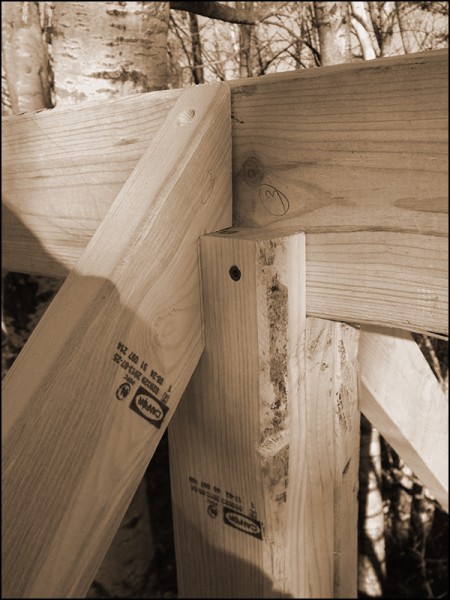 We got this far, and then the long brutal winter began. This is how it looked all winter long…
Road Trip:
A particular highlight from last fall for me was taking a road trip to the far side of Wisconsin to watch my BYU Cougars play the Wisconsin Badgers in football. And even more fun than watching the game was crashing tailgate parties and visiting with fans before the game.  Below my good friend and fellow BYU fan David Pritt and I mingle with some Badger fans having a tale gate party two blocks from the stadium.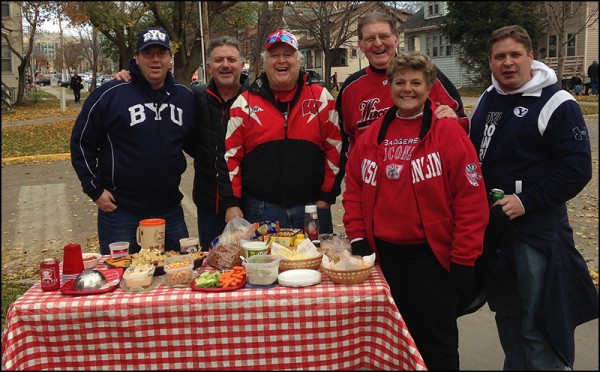 Good seats!  Watching BYU warm up pre-game…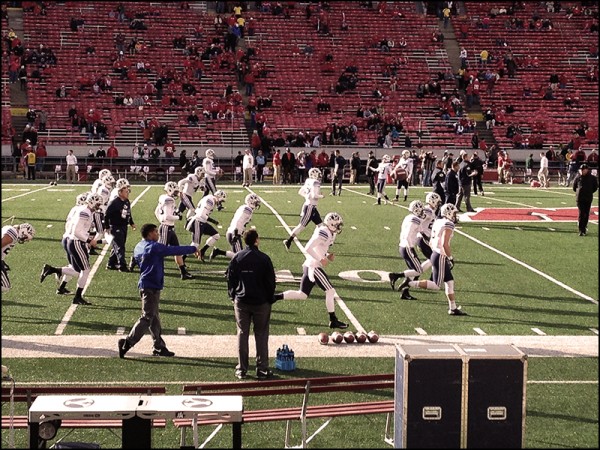 Halloween:
The girls and their friends…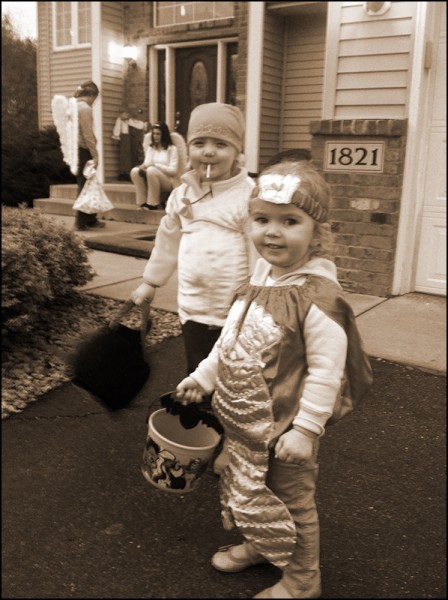 Pre-Trick-Or-Treat Cookie Making Party…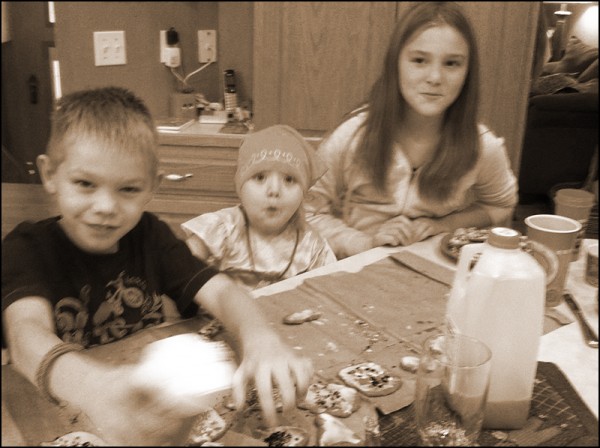 Birthdays:
Over the fall and winter, Andi had her 15th birthday, Tanner his 13th, and Piper her 4th…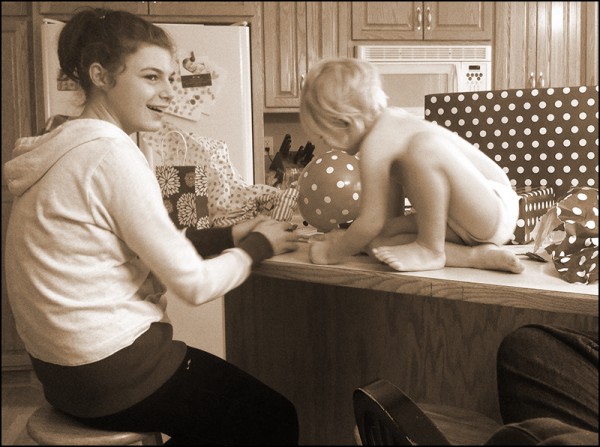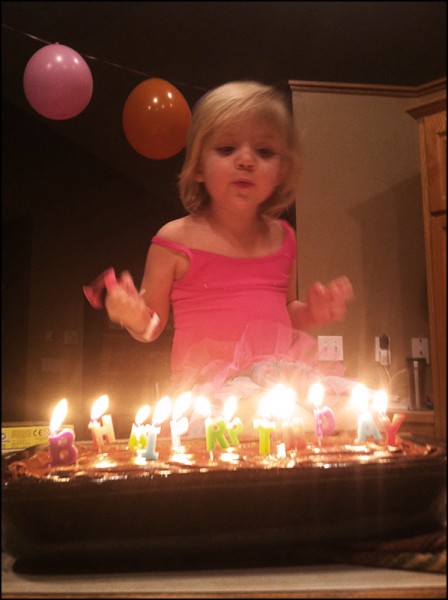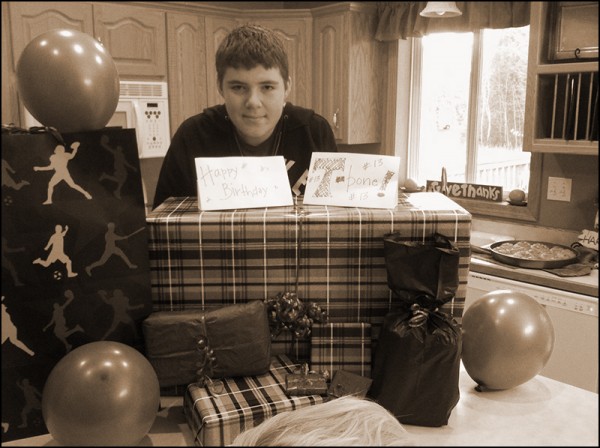 Un-Planned Memories:
Carina broke her foot, which delayed the start of her clinal rotations by a few weeks…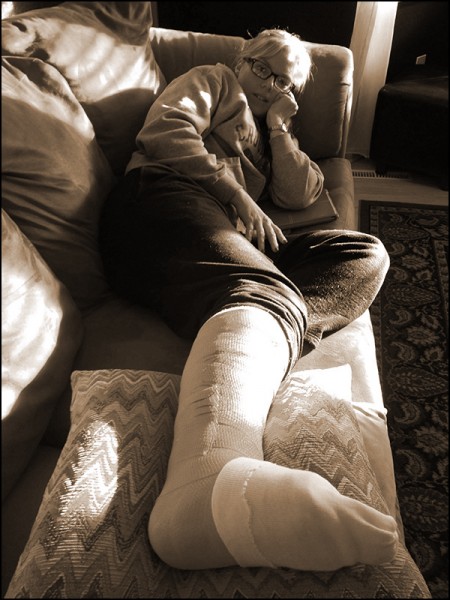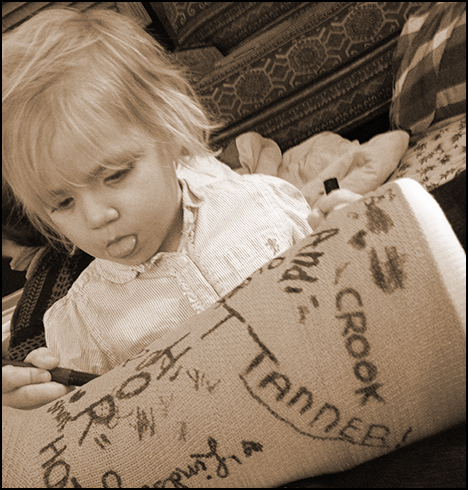 Christmas: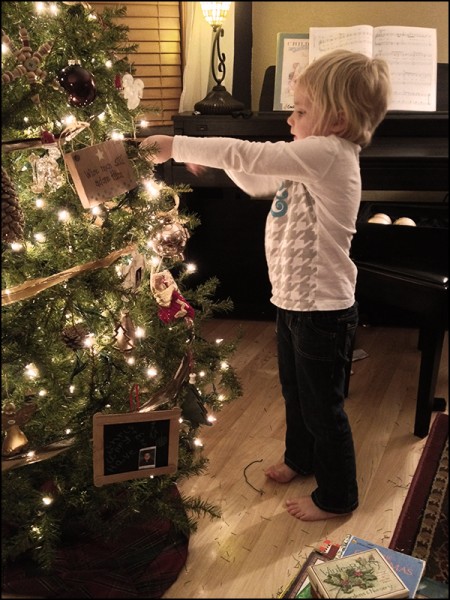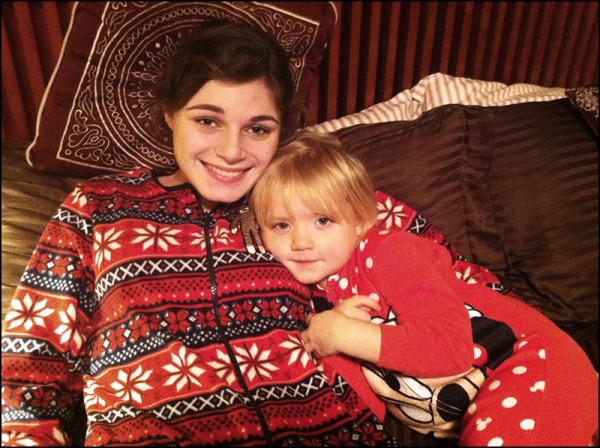 Tanner and Piper playing a game given to us by Aunt Polly: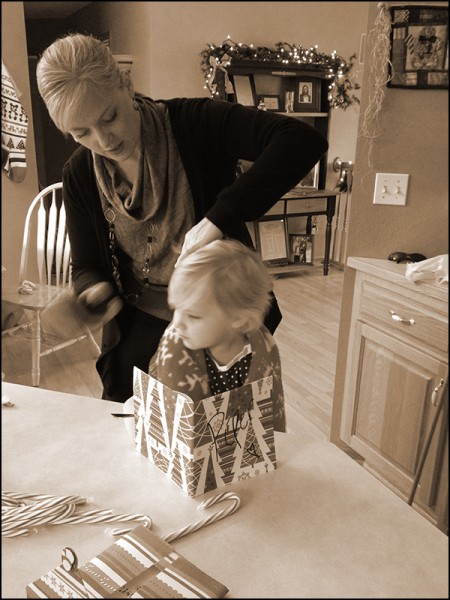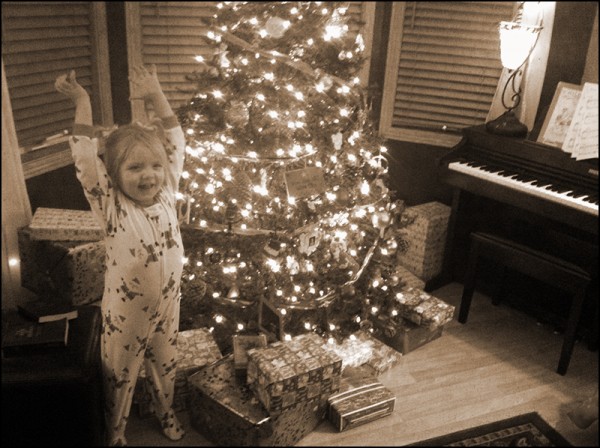 A Christmas tradition in our home is abblescevers: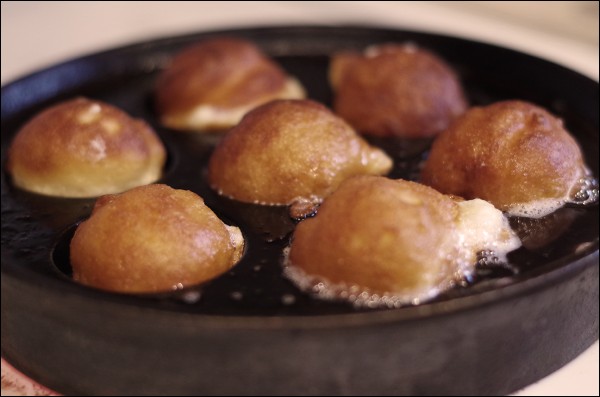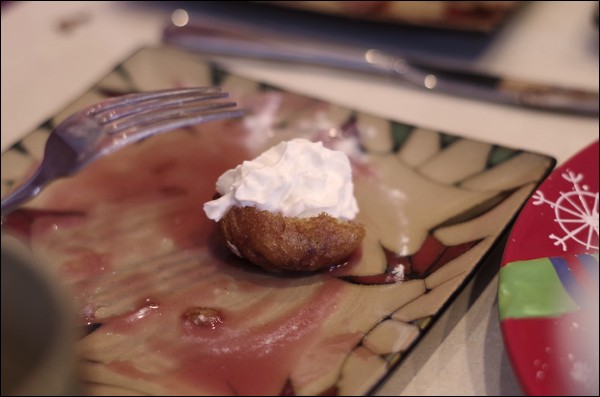 Extended Casey Carina Date to Florida:
After Carina was done with her massive STEP 1 exam, and after Christmas, Carina and I took a long overdue us-only trip.  We opted to get out of the cold and head down to Florida.
Downtown Disney…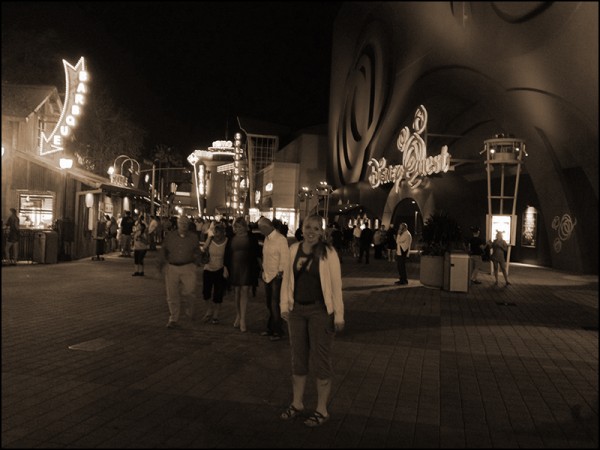 The Salvador Dali Museum in St. Petersburg: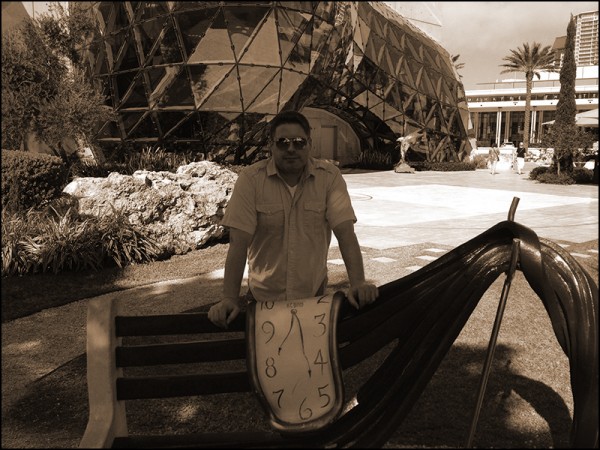 NASA: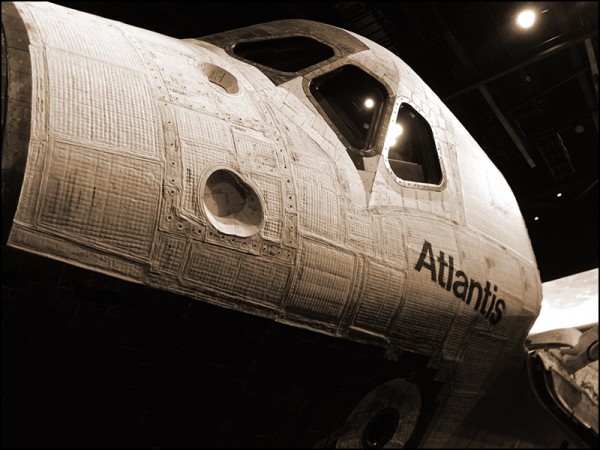 Airboat ride in the Everglades where we saw lots of wild gators…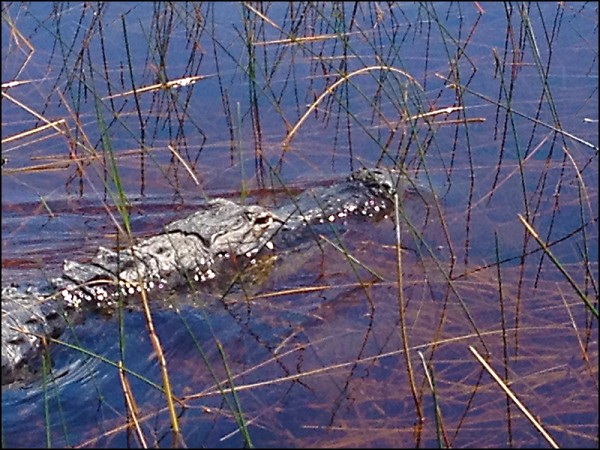 Eating gators at the restaurant where my boss's wife is the head chef…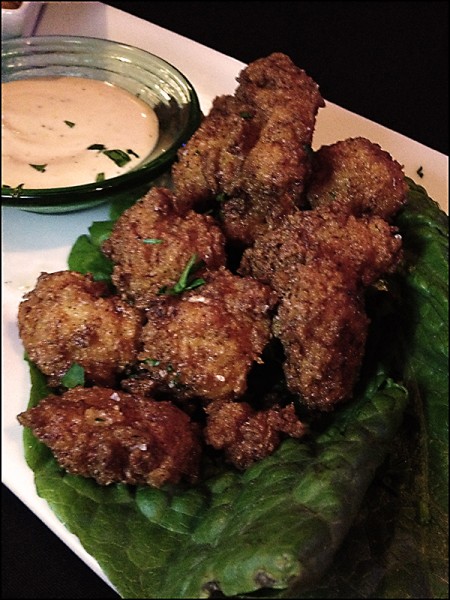 Short Winter Days & Long Winter Nights:
While waiting out the winter, we tried to get outside when doing so wasn't dangerous…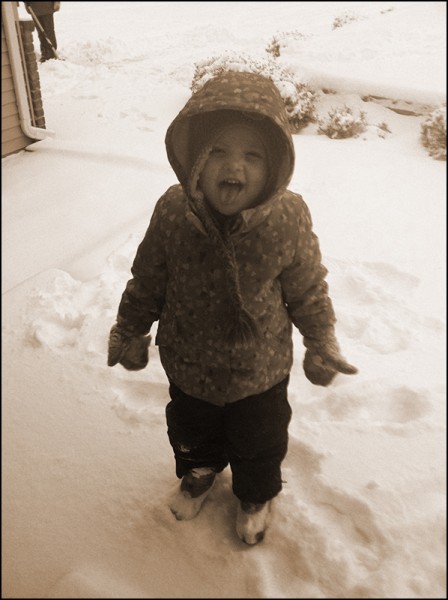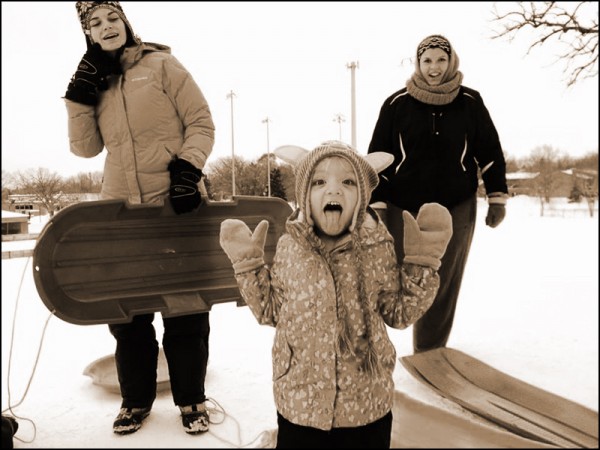 But we (like everyone else) just spent a ton of time inside…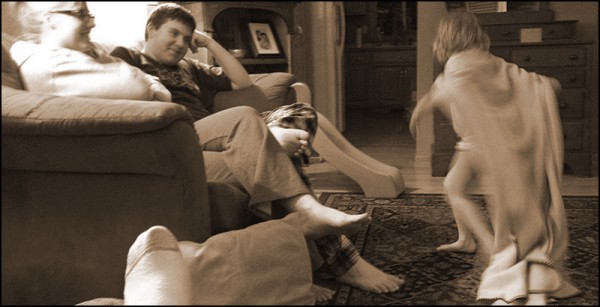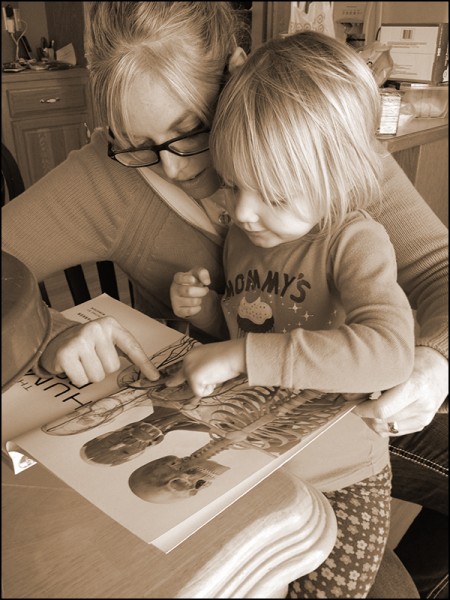 Carina, Piper and I took a road trip down to La Crosse, Wisconsin to visit some friend's we've not seen in way too long (wish I had taken more photos). Thank you for your hospitality, Lisa, Patrick, Sydney and Sam!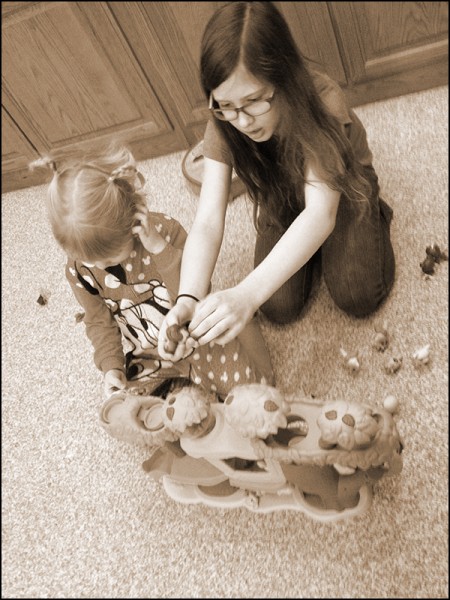 Valentines Day:
Carina has always done a great job of making Valentines day a fun day for the kids.  She cooks up a fun breakfast, leaves cards for the kids on their plates, and then invites friends over for a cooking making party.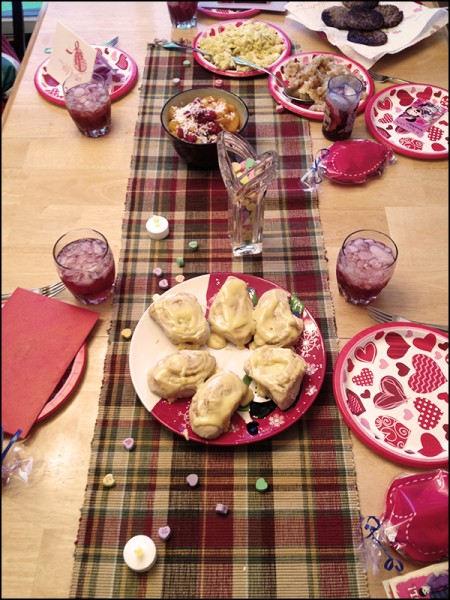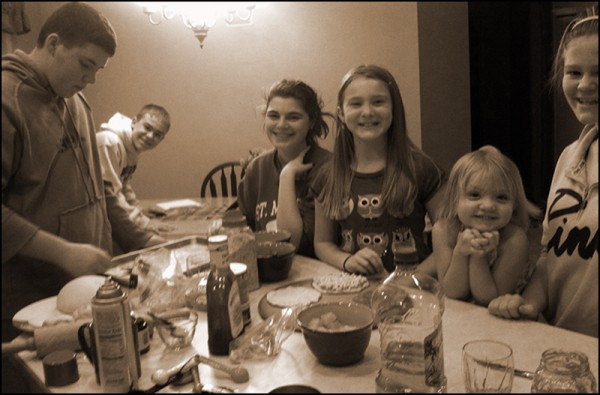 Baseball:
All winter long, St. Cloud State covers their football field with an air inflated dome.  Starting in March, Tanner's baseball team began practice inside the dome.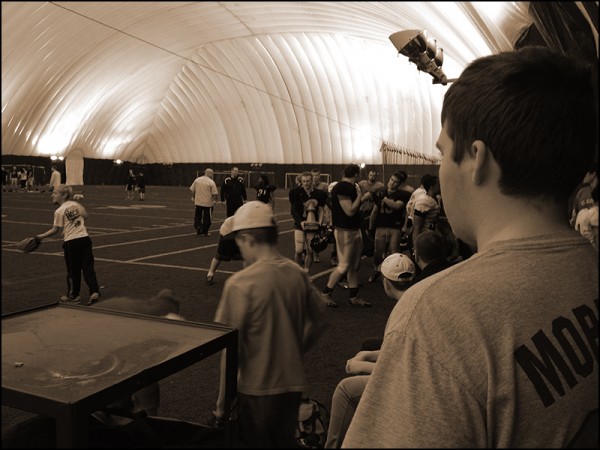 Spring!!
One the first day that was warm and sunny, we took full advantage and went on an extended walk down by the Mississippi River…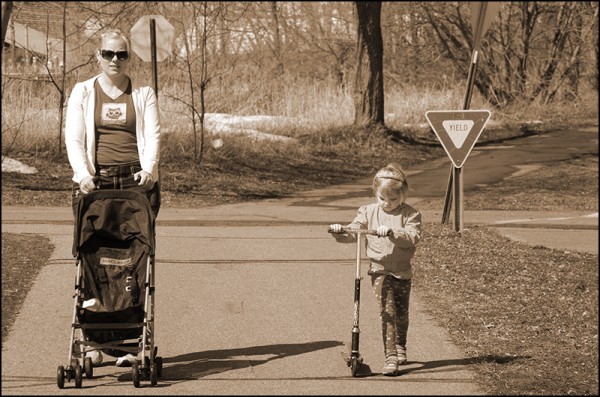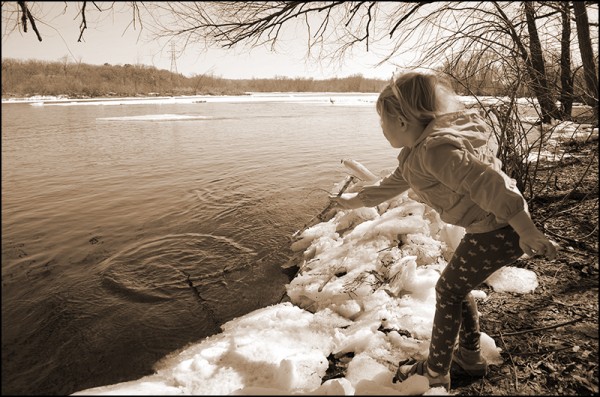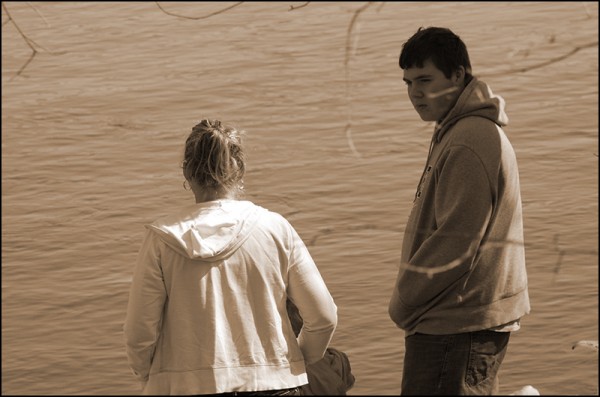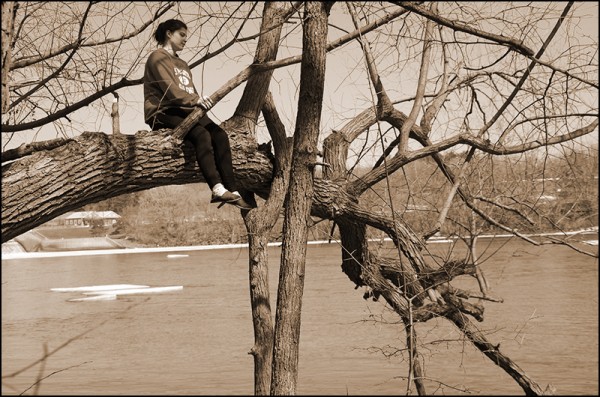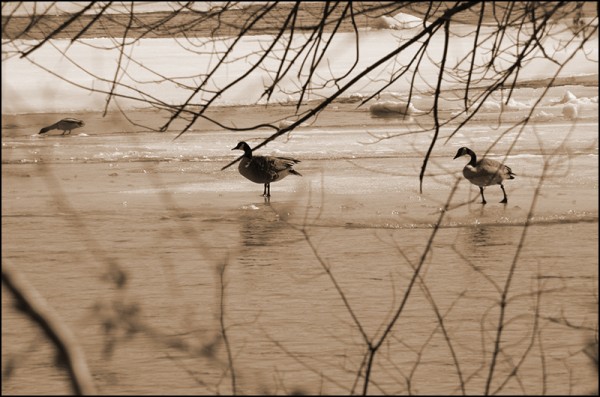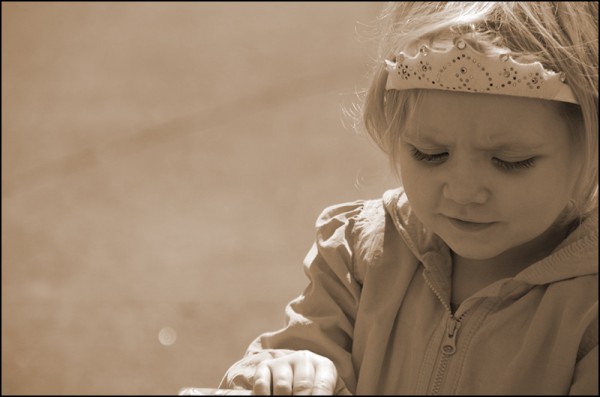 Gratitude:
I would be telling a lie if I said I was grateful for the winter we just had.  It was terrible.  But, I also have to admit that thanks to the winter, we made some good memories and had some laughs.  I can't even begin to count how many times someone (mostly Piper) said, "I wish we were in St. Martin".
We all miss St. Martin, both the people we met there, and the place.  And yet it's also fantastic to be back here among people we've known and loved for decades.
Our time here is short and we'll be heading to Michigan soon enough.  And there is a LOT to do between now and then.  Some of it sounds familiar, and could be a flashback to 2.5 years ago.  Do we sell the house?  Or rent it?  Where do we live when we get there?
One thing is for sure: Life is never boring.  And for that, I am grateful.
~~~~~
(Up next… a post by Carina about her clinical rotations.)