Well, it's over.  At least for Andi, Tanner and I.
And compared to how it all started on December 31st of 2011 with our grand entrance, our exodus form the island (which is taking place in stages), is feeling a bit anticlimactic.
But let's not dwell on that!  I just enjoyed a fantastic eight days on the island with the girls, and I want to focus on that instead.
On Sunday, June 16th, I flew down to St. Martin for what would be my last and final trip to the island (at least as a semi-resident).  Andi had finished school at Learning Unlimited and was ready to come back home, but she didn't want to fly internationally alone.  She'd done that once already for a medical trips, and did NOT want to do it again.  I don't blame her.
I was there for 8 days, and to maximize the time with the girls, I took vacation days from work so we could play, relax and enjoy each other's company.
Tanner opted out of this trip. In his own words, "I'm done with the island."  Plus, it was right smack in the middle of little league season, and he would have missed six games had he come with.  MANY thanks to the Anderson's, the Beard's and Coach Todd for all the help while I was gone.
The trip was a splendid success in every way possible way.  But instead of boring you with lots of talk, I'll let the photos do most of the sharing.
Dinner at Karakter's…
Karakter's  (pronounced Character's) is a seaside restaurant on the ocean side of Simpson Bay, and it has become one of the favorite places for a night out.  On weekends it's crowded, busy and loud, but during the week it's tranquil, peaceful and beautiful.  We sat and visited for hours while the sun set, eating yummy food and enjoying time with Carina, who took time out of studying to be with us.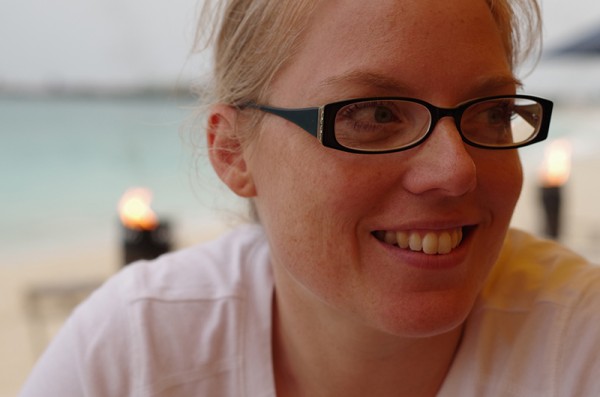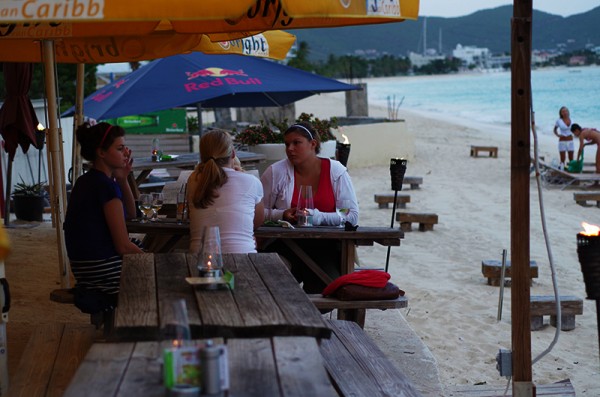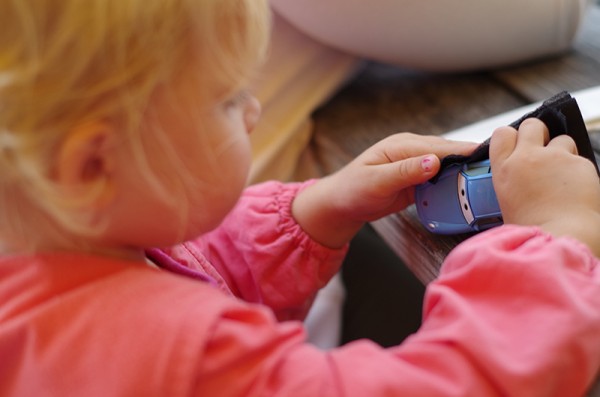 Piper brought Sally (from the movie Cars) and spent much of the evening buffing and shining her paint job.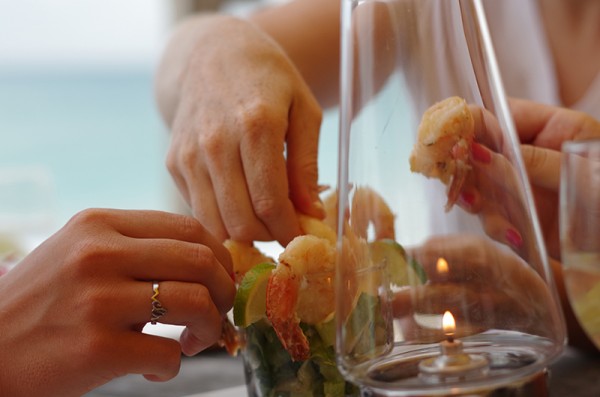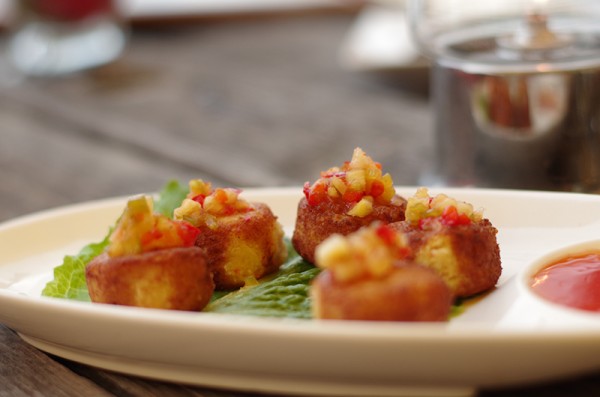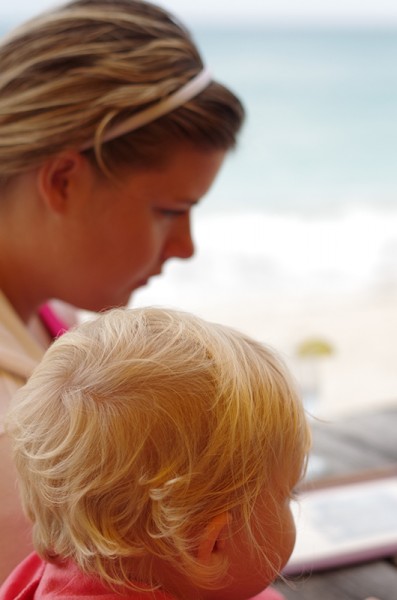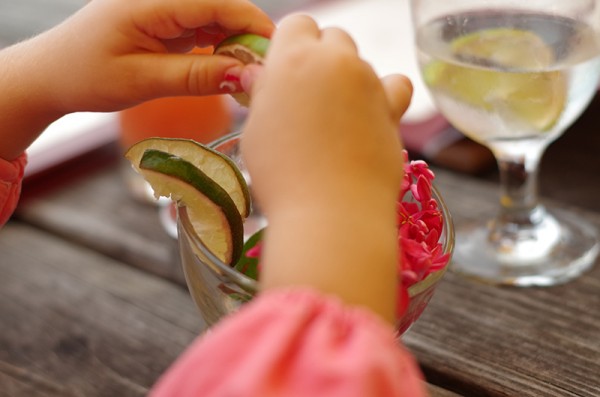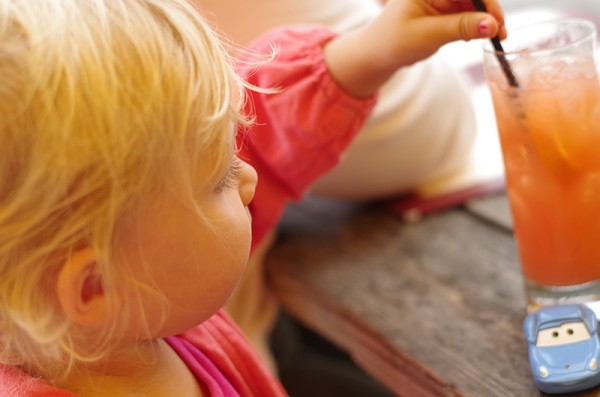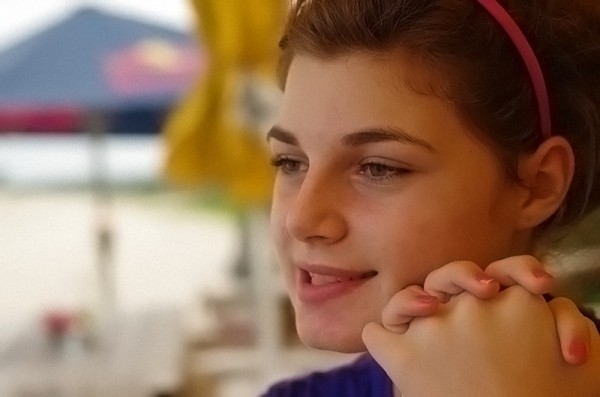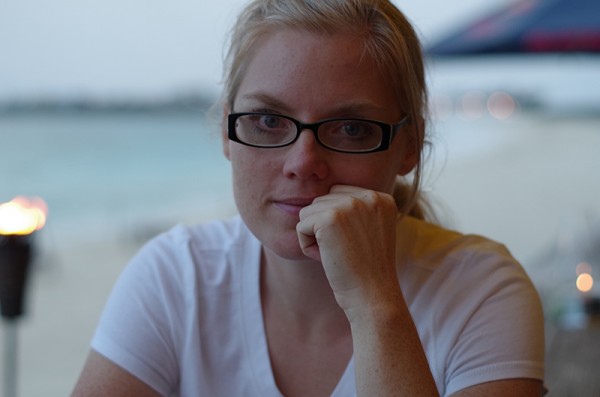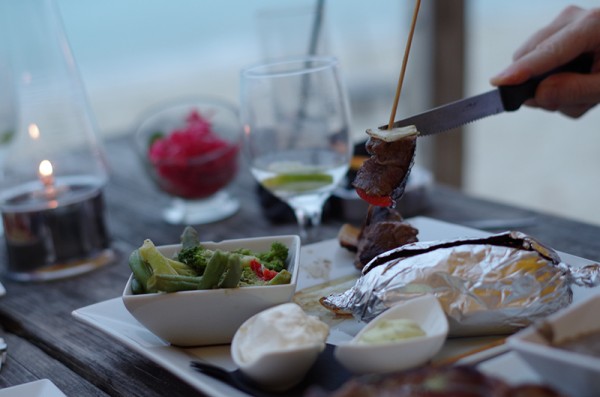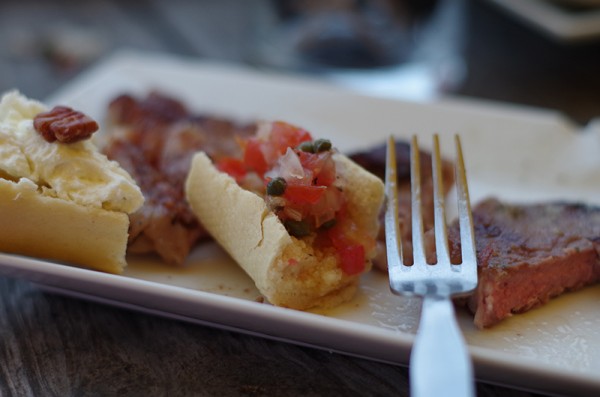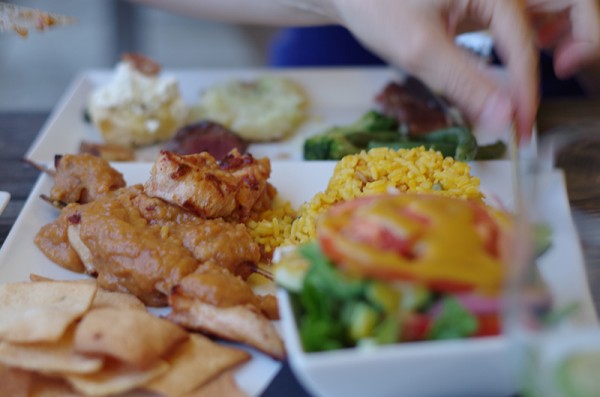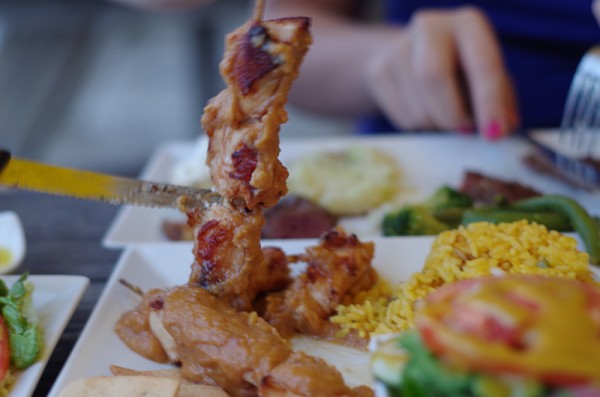 This is goat's cheese mixed with honey on a french baguette.  It's a delightful melody of flavors like you've never experienced before!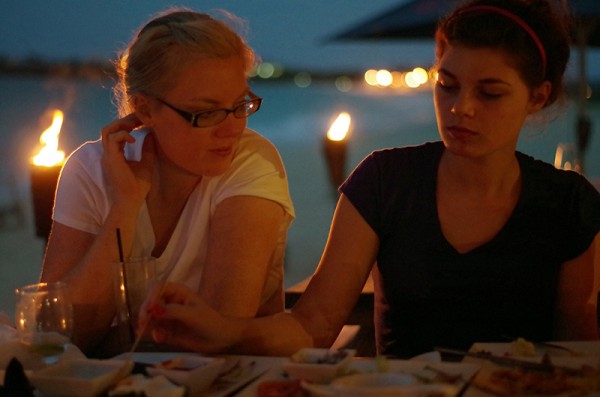 Grand Case…
When Cari was in school, the rest of us (Michelle, Piper, Andi and I) headed over to the little village of Grand Case (pronounced Grand  Koss) for lunch and some shopping.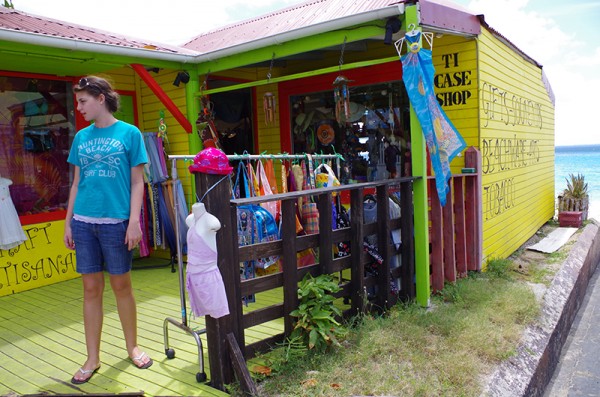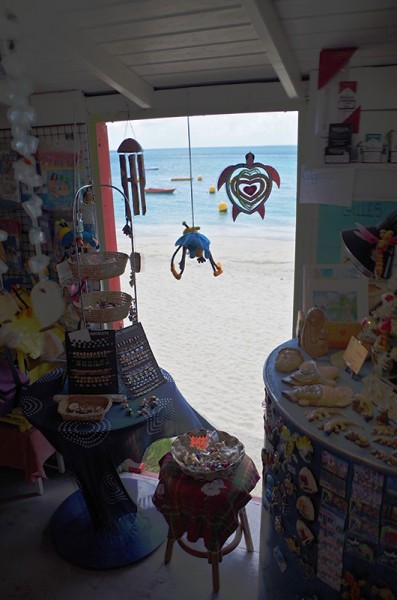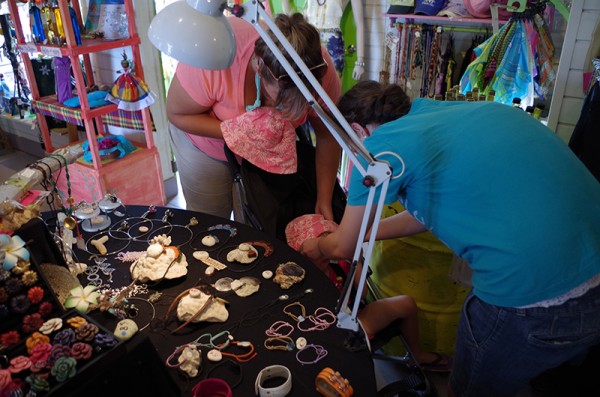 Piper lost her hat on a boating trip, so the girls picked her out a new one.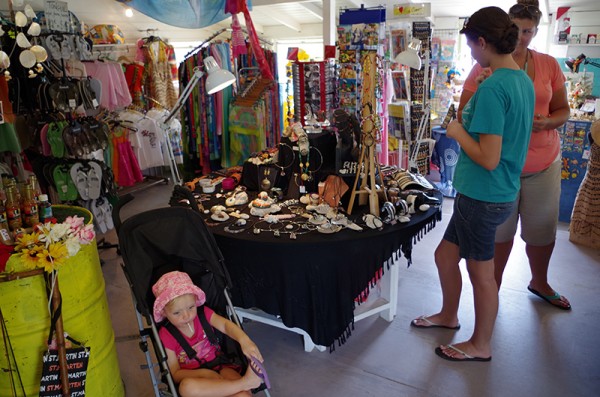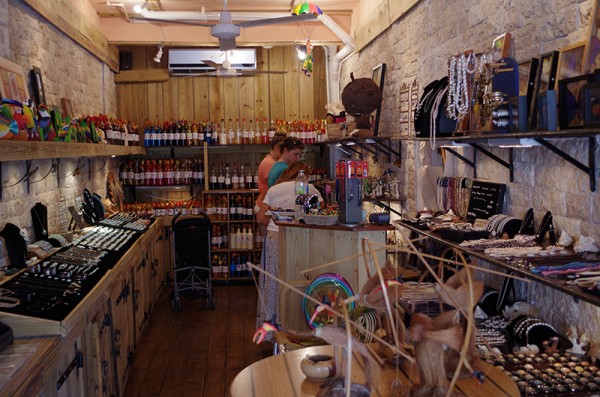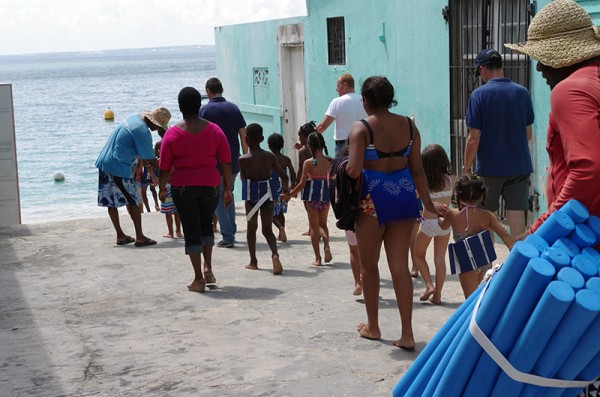 … a class of school children headed to the beach.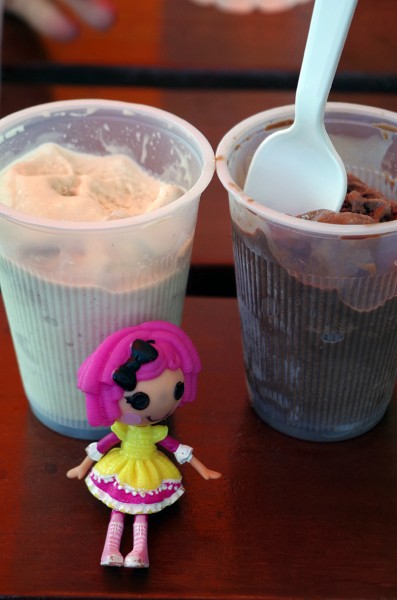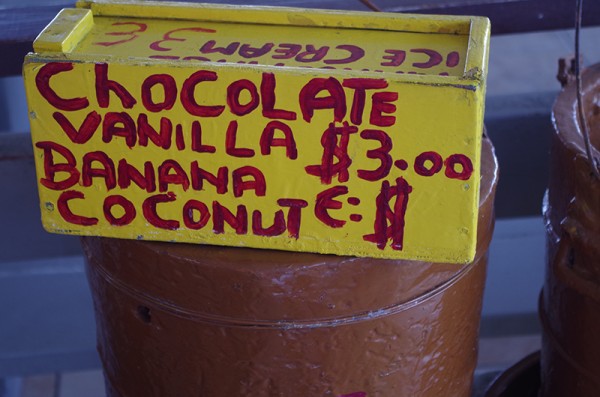 The home made ice cream was really yummy!
 I think this means, "Don't sit on this wall."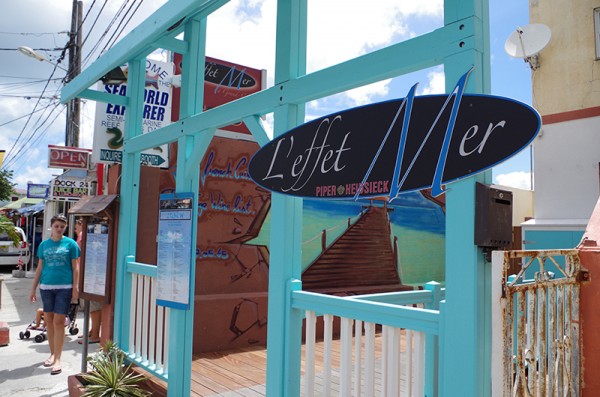 L'Effet Mer (The Sea Effect), where we ate lunch.  HIGHLY recommended.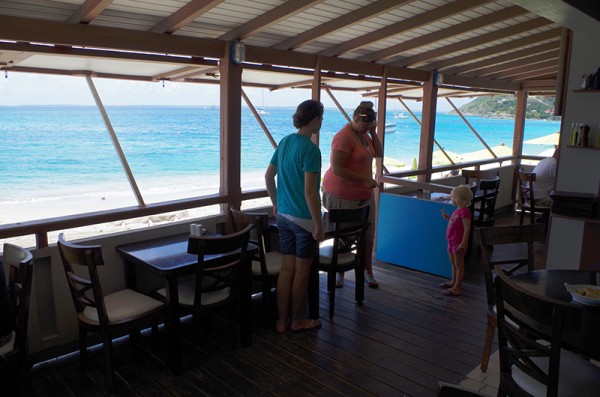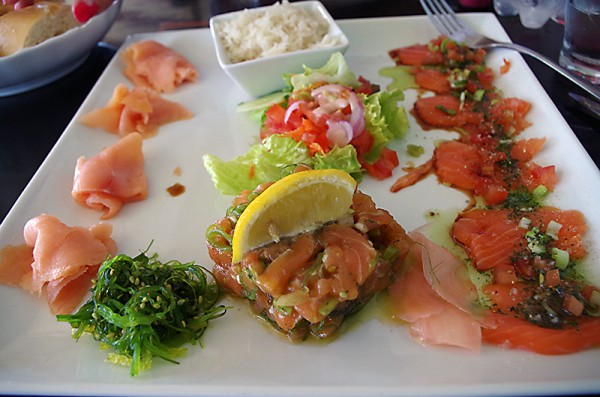 If you go, order the salmon platter.  So good.
Café Atlantico…
The girls just found this little hole-in-the-wall café recently, and they were excited to bring me there.  The selection is no where near Sarafina's, but it's closer (Simpson Bay, just past the airport, across the street from Gourmet Marché), just as yummy, and way way less expensive.  It's owned by a cheerful French woman, and on the morning we were there, she was working hard to keep pace with the steady flow of customers eating a variety of yummy breakfasts.
We all ordered different kinds of crepes, and then took turns sharing with each other.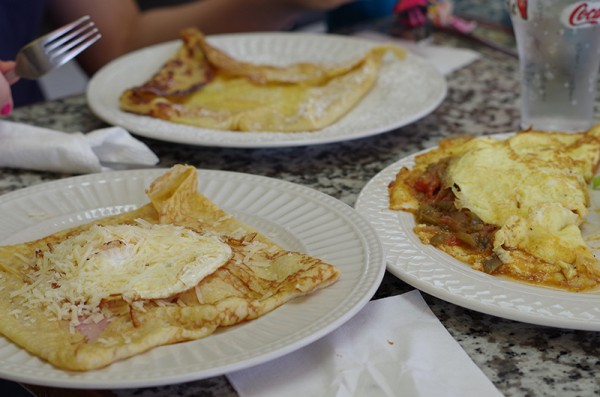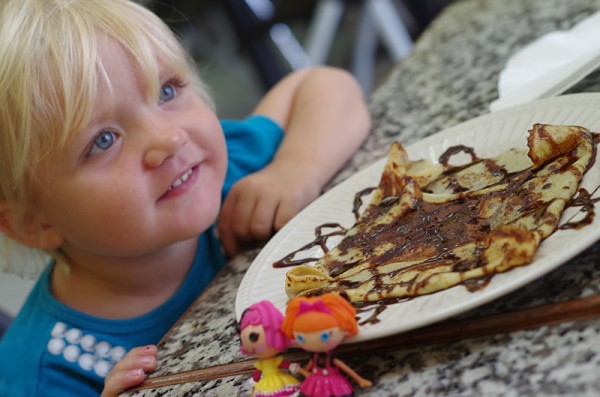 Shopping in Marigot…
As this would be my last trip to the island, I wanted to pick up some art I had seen at a little gallery in the French town of Marigot.  We stopped in there when my parents came to visit over a year ago, and it had stuck in my mind as a place to which I wanted to return.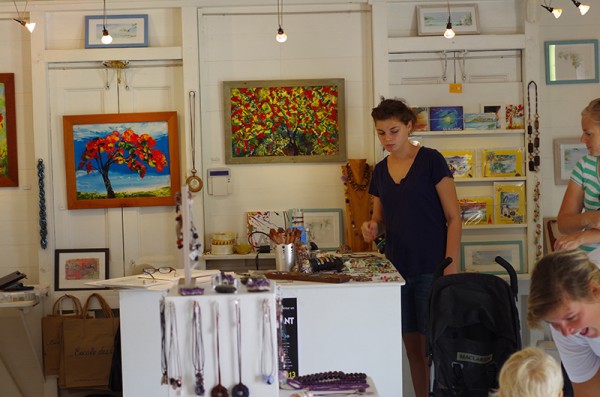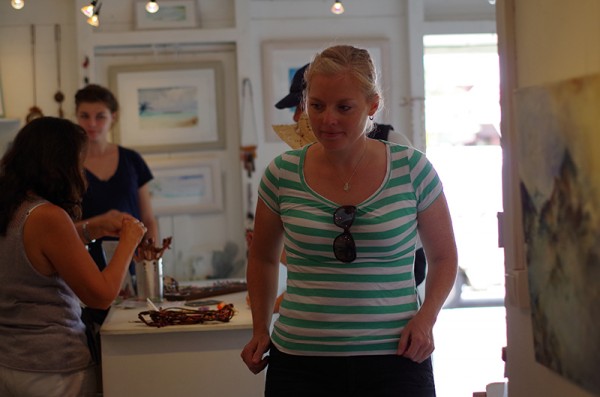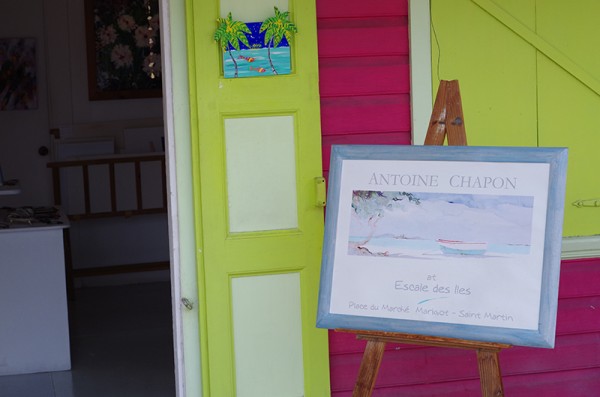 We bought a few prints by this local artist, Antoine Chapon.
And the girls picked up some Caribbean jewelry.
 A Day On The Water…
One of the highlights of the trip was the day we spent with Bluebeard Charters, a large catamaran that took us from Simpson Bay to Prickly Pear island.  Prickly Pear is a small, uninhabited island that contains the most beautiful beach I've ever seen. In my life.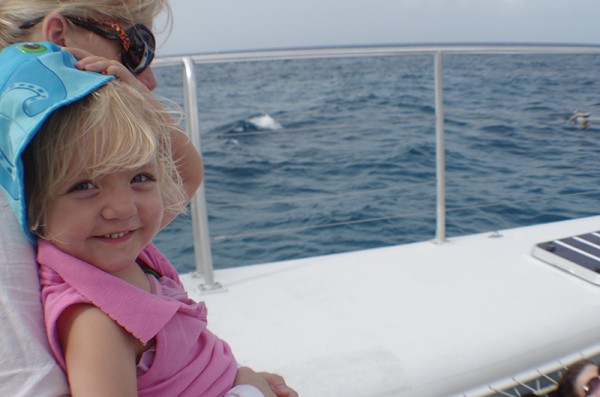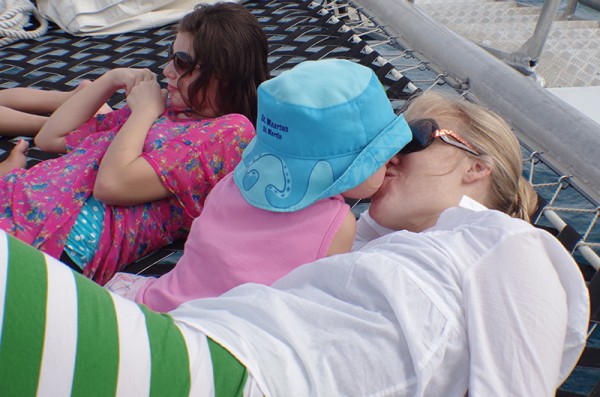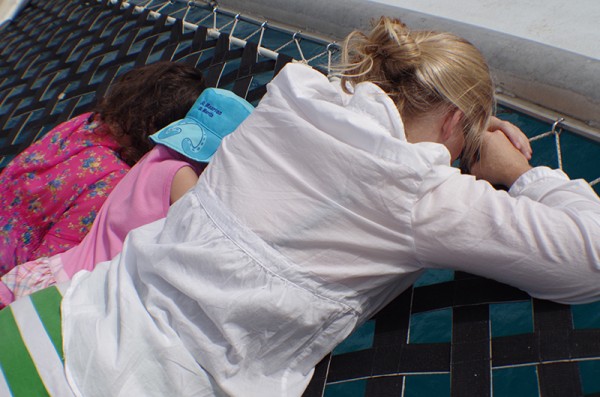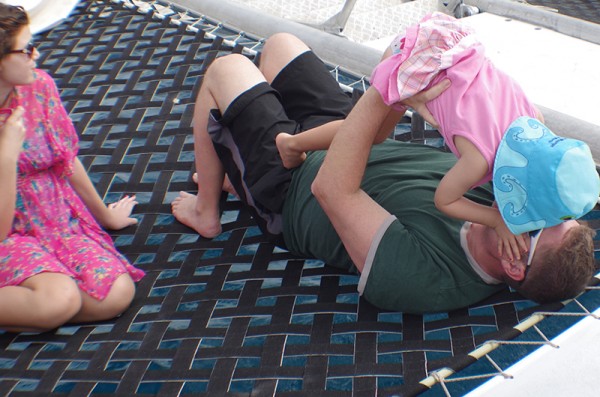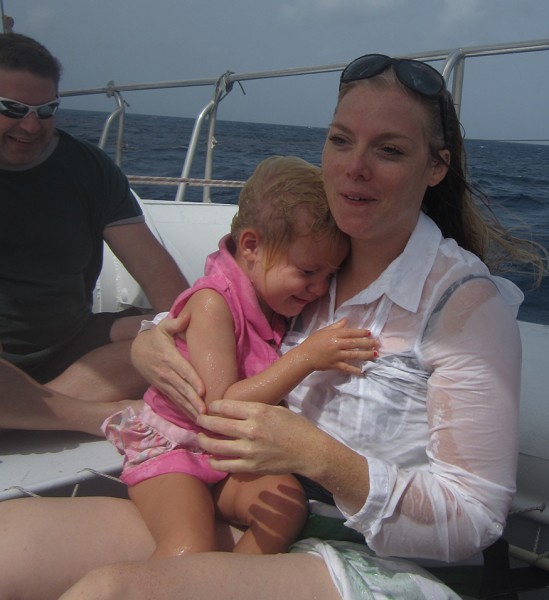 A big wave doused mom and Piper.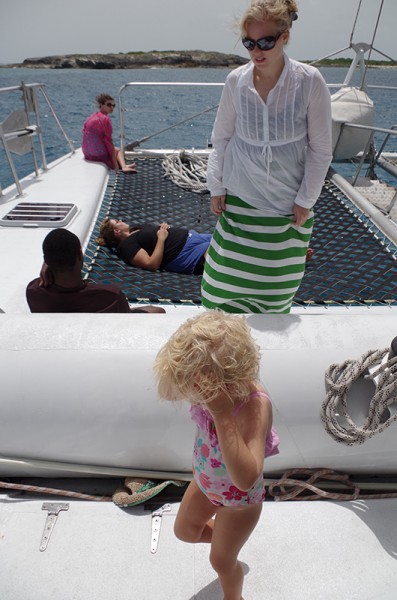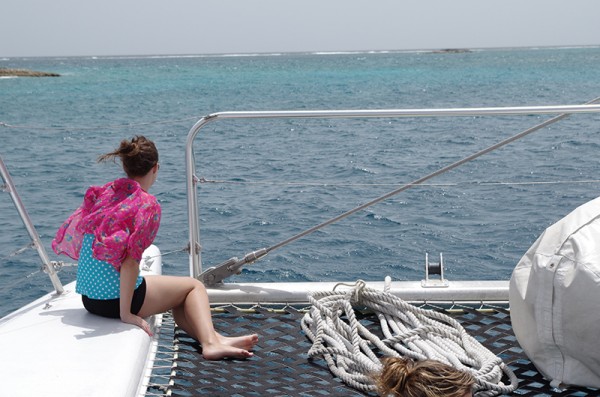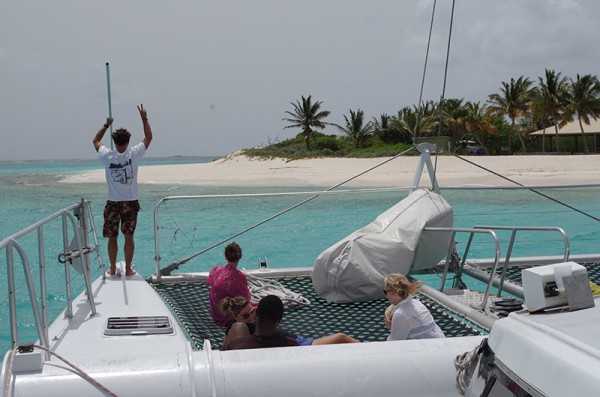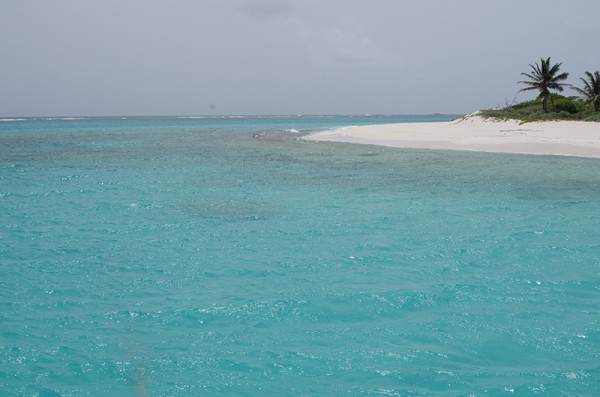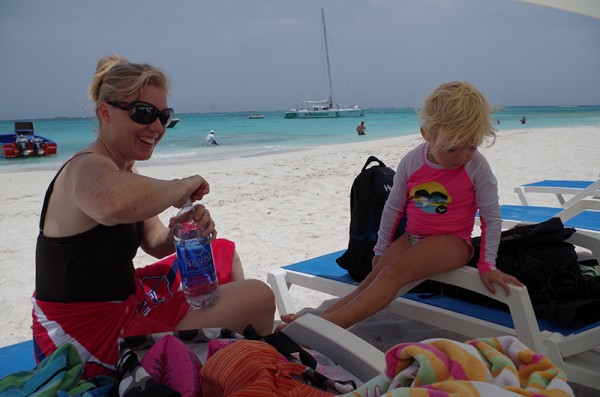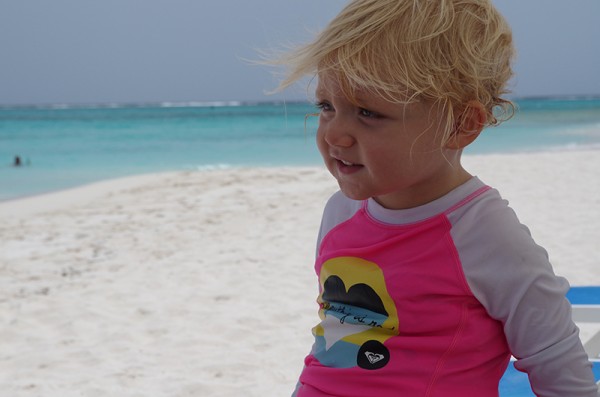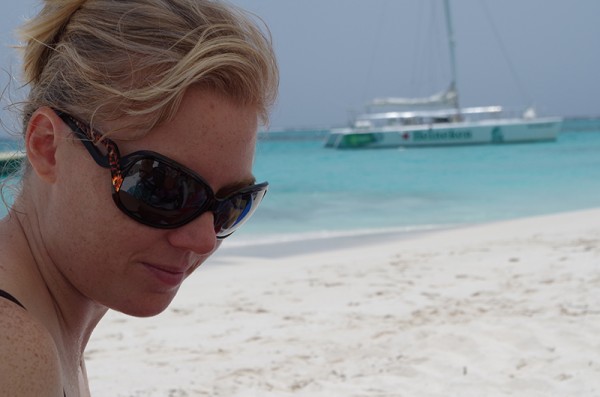 In the background is the boat we came on.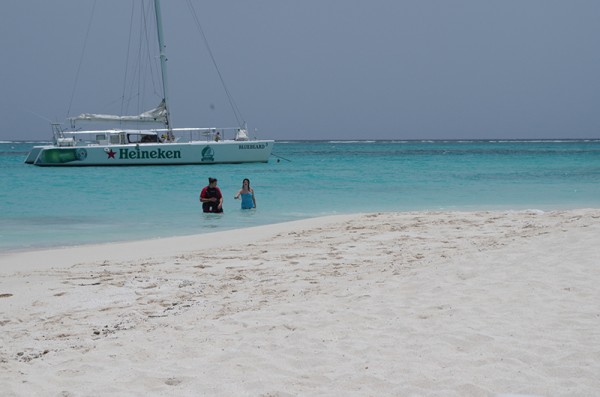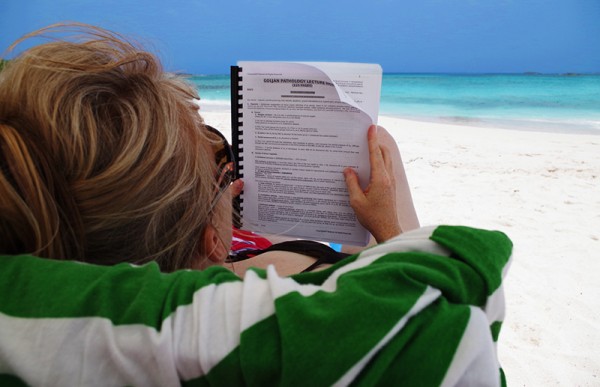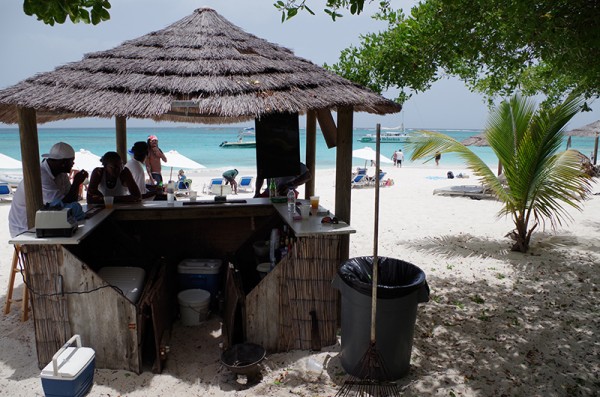 Small grass-hut bar, if you need a cold drink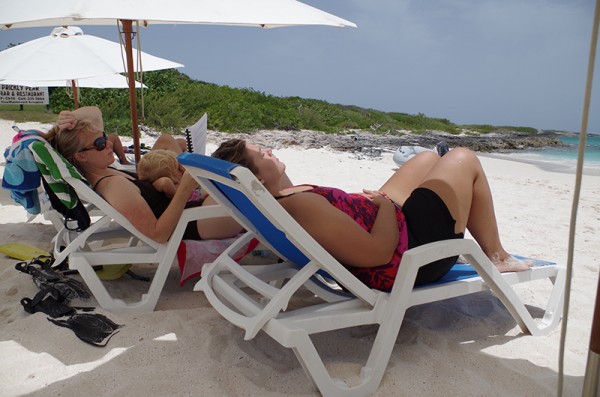 Lunch was included in the price.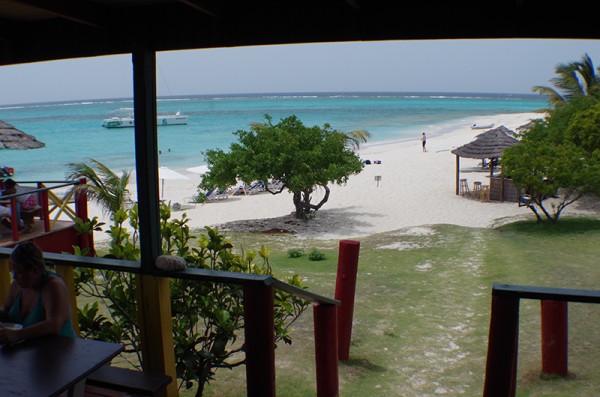 The view while eating lunch.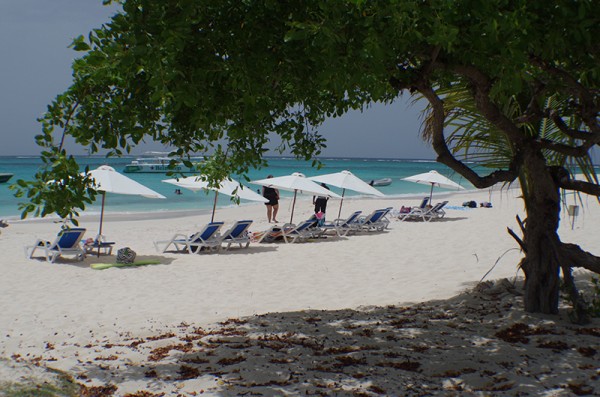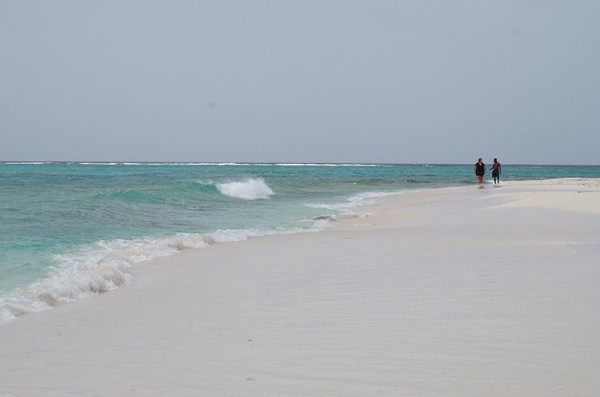 Michelle and Pierre on the beach.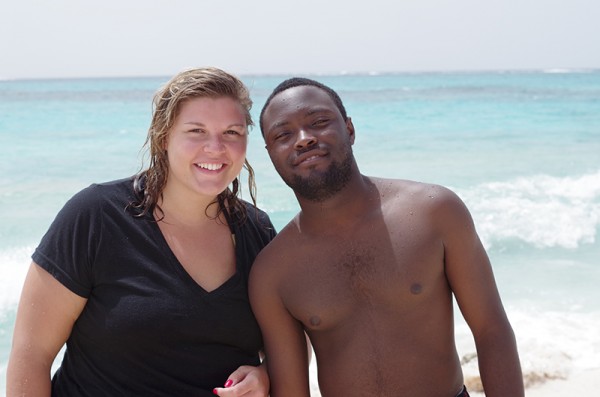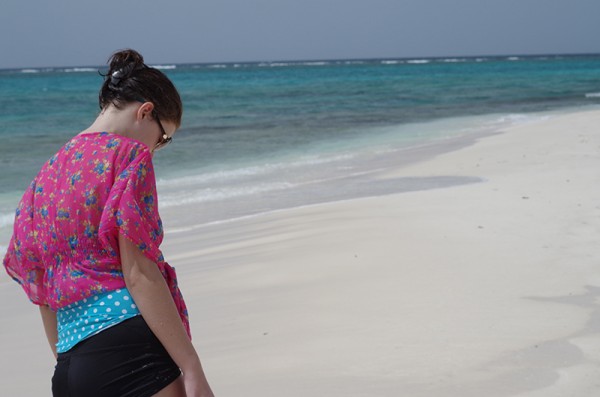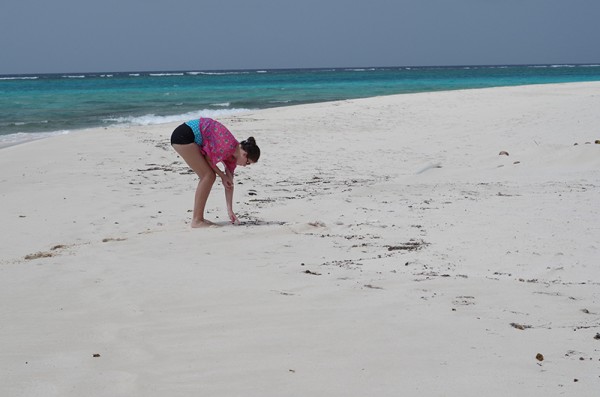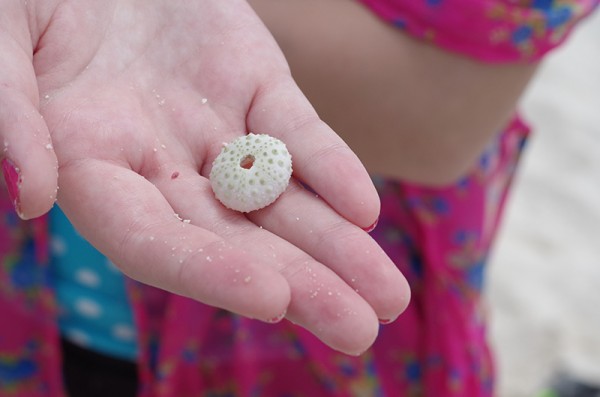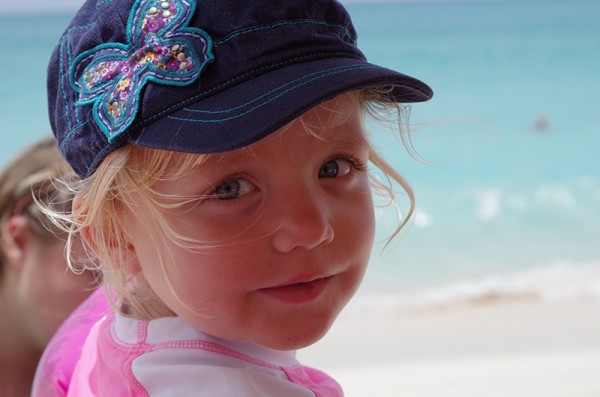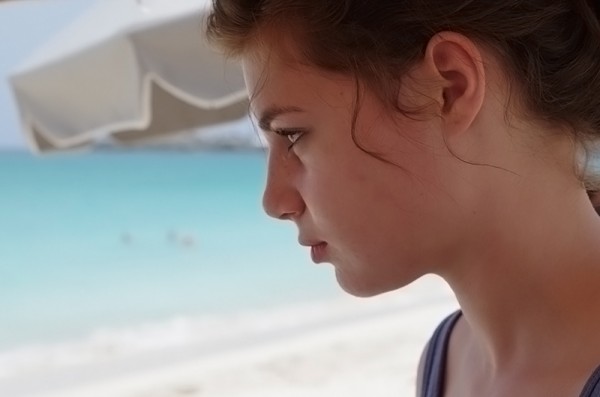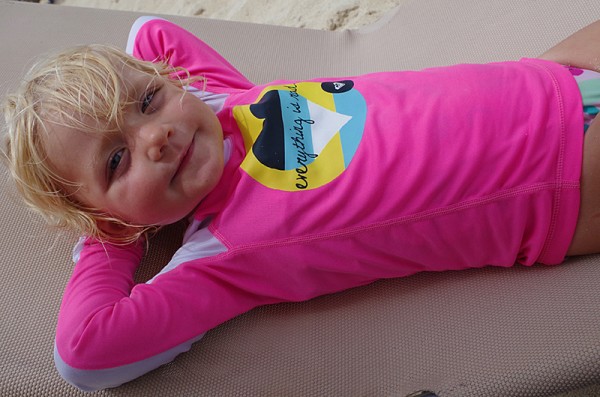 Time with Piper…
It had been almost two months since I'd seen Piper, and I knew when I left that it would be another five weeks before I saw her again.  So every evening after dinner and before bed, I would immerse myself in the world of her imagination.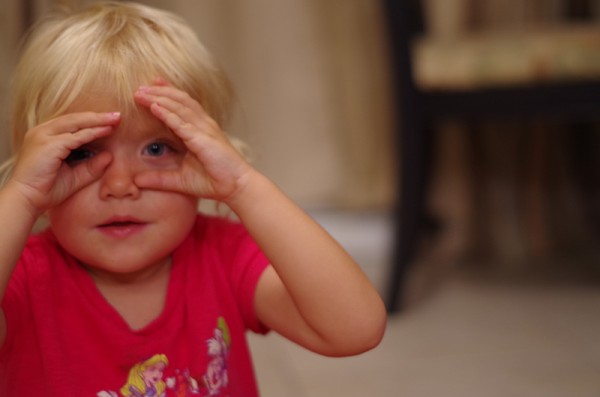 Watching out for pirates…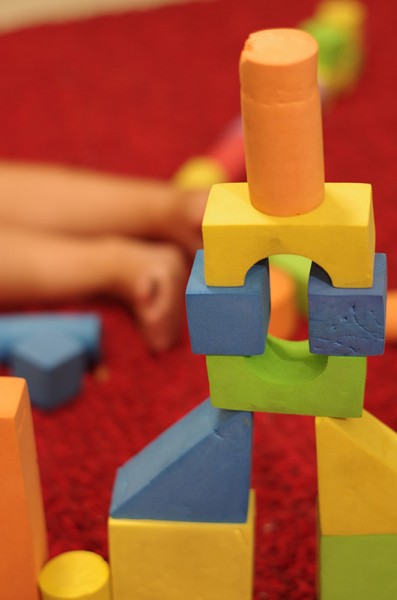 … building towers…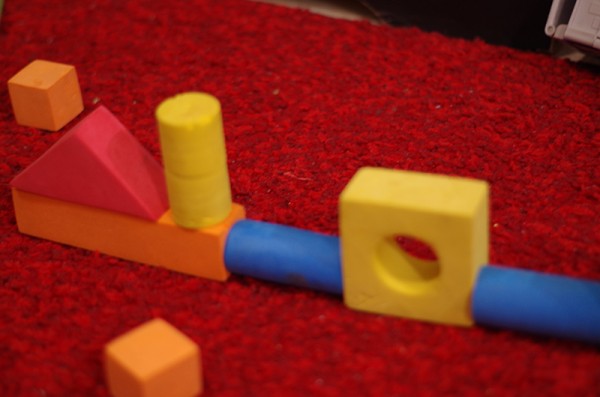 … and choo choo trains…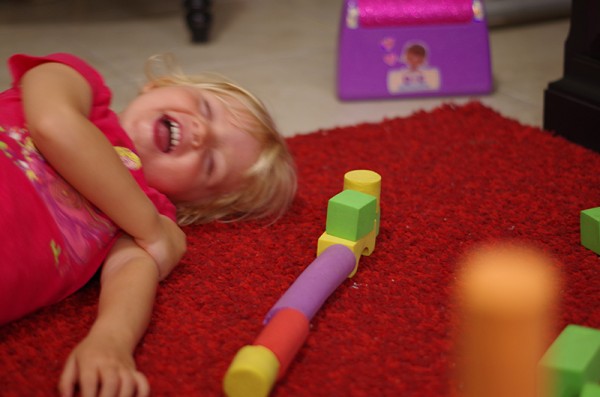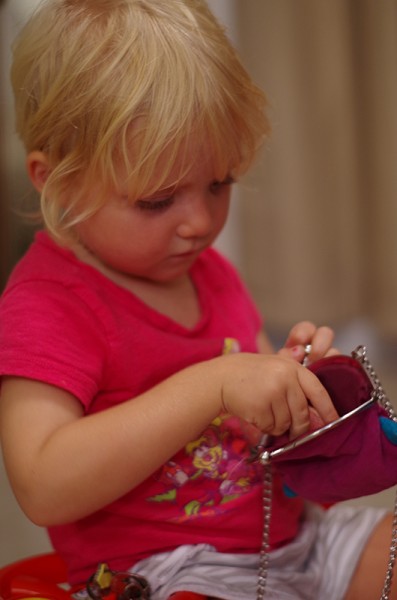 … shopping…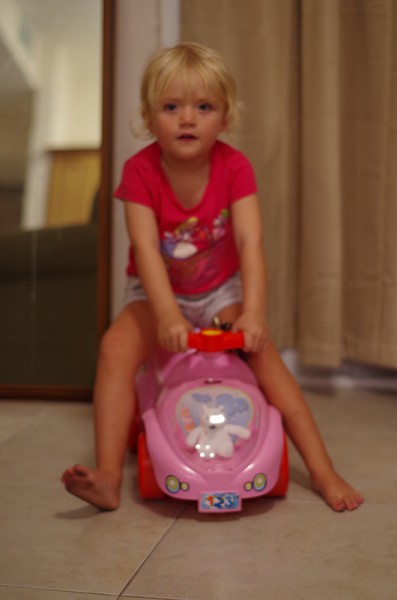 … racing cars…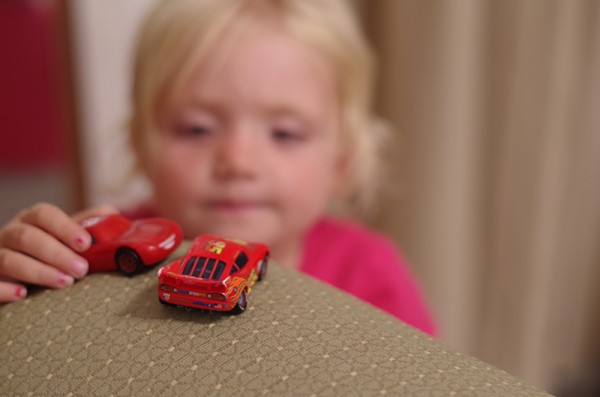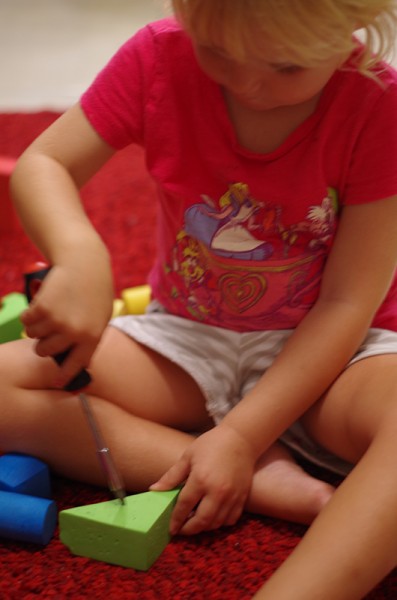 … fixing the train when it broke down…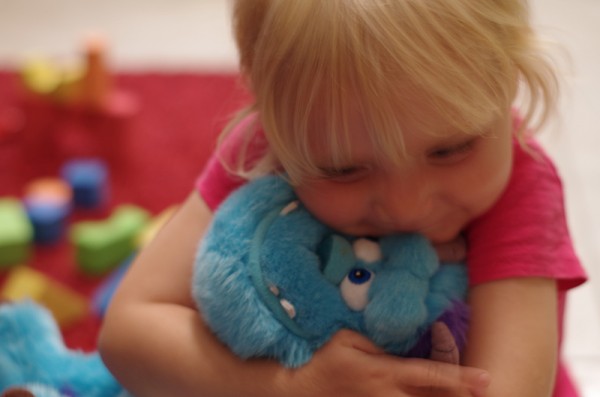 … giving some love to the monsters …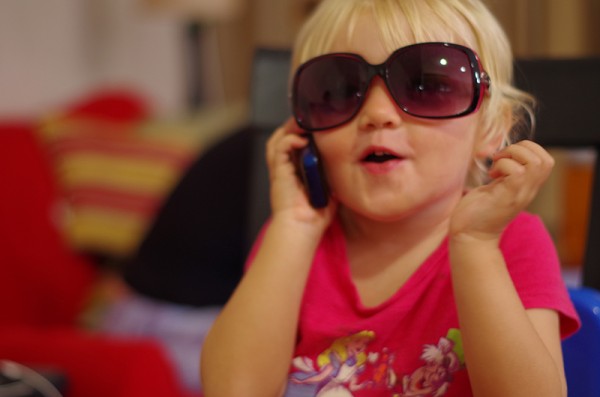 … and calling her friends.
Final Note…
For Andi, Tanner and myself, our island time has come to an end.  Unless we ever go back there for vacation someday (and we have all asked ourselves if we'd want to), we're done.  For Piper and Michelle, their island time will be over in two weeks.  For Carina… well, her experience down there has been drastically different than everyone else's.  She will leave the island and come home on August 22nd.  For the overall experience, all I can say is…
What.
A.
Ride.
The entire experience has been life altering, challenging, enriching, painful, fun, beautiful, sad, and most of all, educational.  We have meet people who will be friends for life, both other students and their families, and local islanders through church.  For this alone, the experience has been invaluable and priceless.
To all our new, life long friends who we met on St. Martin, we wish you Godspeed and happy travels.  We look forward with hope for the next time our paths cross, and in the mean time, let's keep in touch.
To all our old, life long friends in Minnesota, we are thrilled beyond words to spend a little more time with you before this journey takes us to our next destination. We thought we left Minnesota for good when we packed up a year and a half ago, and this time is a welcome respite.  Your friendship and help is noticed and appreciated, and I hope we can repay you in some small way.
The life-long impact of this past 20 months we can't yet know, and it will be an adventure to grow into an understanding of how it will shape our future lives, for the kids especially.
And in the mean time, we look forward to whatever adventures still lie ahead!