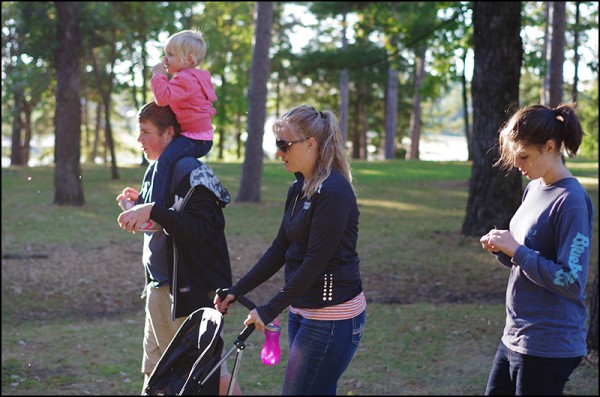 The summer of 2013 will go down in our family history of one of the most unusual to date. We have closed out a major chapter in our lives, and we're now in a sort of limbo for a few months before the next one begins.
The kids are in school. Even Piper. Putting her youngest, at the age of three, in an all-day preschool was a heart wrenching decision for Carina. We didn't have much of a choice. Dad works all day. Mom needs to study full time for the big test. Michelle has moved on with her life and is doing bigger and better things than being our nanny. (For the record, Piper and Michelle miss each other like crazy.)
Life has returned to an eerily familiar, but yet still different form of what it was before we went to the island. We've all changed and grown, and although we are back in our same house, same town, same schools, same church… it feels different in a way that's hard to put words around.
Gratitude…
Before we left, we were frustrated that our house didn't sell. Now, we are immeasurable grateful it didn't. Where would we be now if it had?
Andi's health is doing well.  On her last visit to the doctor, things were discussed such as "taking her off medication all together" and "maybe this won't be a life-long problem after all."  We're in a wait-and-see mode right now, but everything is looking tremendously positive.
Carina finished up her first half of medical school on a strong and positive note.  She has an increased measure of confidence going into this big STEP 1 exam.
I have a wonderful job that allows me to work from home, which will be a huge help when we move again in the spring.
The list of blessings for which we are grateful could go on for pages, but these are at the top. Life is good!
A Little Bit of News…
Carina's big test now has a date: November 4th.  After she takes the test, it will be a few weeks before we know the results.  Once we have those results, the school will then help us pick a location for her to do clinical rotations, which will be her 3rd and 4th years of medical school.  We think we should know by Christmas!
Riverside Park & Munsinger Gardens…
The town of St. Cloud, Minnesota is not exactly famous for it's beauty.  (In fact, I don't think it's famous at all.)  This is a little city of 60k on the upper Mississippi River that doesn't have much to brag about… except for Munsinger Gardens.  Last Sunday we took an evening family trip over to the gardens and a nearby park, and I brought along my camera.  I'll close out this blog post with some photos of the five of us enjoying being together.