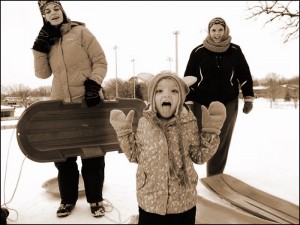 "The Winter of Our Discontent" is both a novel by one of my favorite authors, John Steinbeck, and the first line of the play Richard III, by Shakespeare:
"Now is the winter of our discontent
Made glorious summer by this sun of York…"
And with the "Dis" crossed out in Discontent, it also describes this mighty winter which has, at long last, come to an end.  While it has been the most brutal, cold, snowy winter that any living human can remember, it's also been filled with great activities and memories… some planned, some, not so much.
Let's start last autumn.  And I'll let the photos do most of the talking.